Don't Date a Filipina If...
Filipina women are often attractive, friendly, and have wonderful personalities. But they might be rather different from Western women. For people who aren't familiar with Filipina women, there are some key traits and characteristics that set them apart.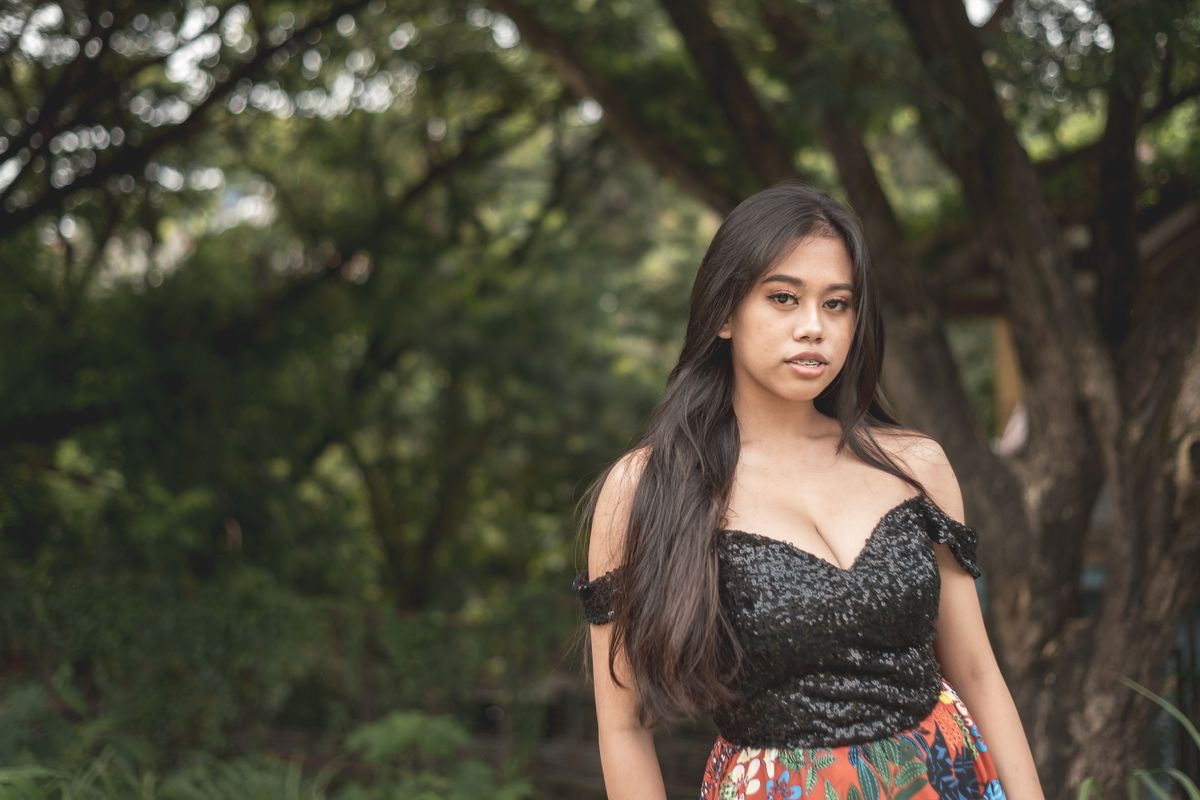 Filipina women are often attractive, friendly, and have wonderful personalities. But they might be rather different from Western women. For people who aren't familiar with Filipina women, there are some key traits and characteristics that set them apart.
Of course, every Filipina woman isn't the same, but many of them share cultural and personality traits that set them apart from Western women. Many Filipina women are strong-willed with a curious, open mind, and they like original experiences and learning new things. They're often intelligent, playful, and might even be a little feisty. They often enjoy travel, food, and singing. Their easygoing and supportive nature makes Filipinas excellent friends and partners in a relationship.
Filipina women have a strong value system and even stronger family ties. They're usually very polite, considerate, and generous. Filipinas are extremely loyal and very social, and their friends are also quite important to them. They also have some cultural traits that might be different from modern Western behaviors. In fact, it's helpful to know something about the Philippine culture before dating a Filipina woman. If you aren't ready to accept these unique cultural traits, then you might not be ready to date a Filipina.
Don't date a Filipina if...
You Don't Want an Instant Extended Family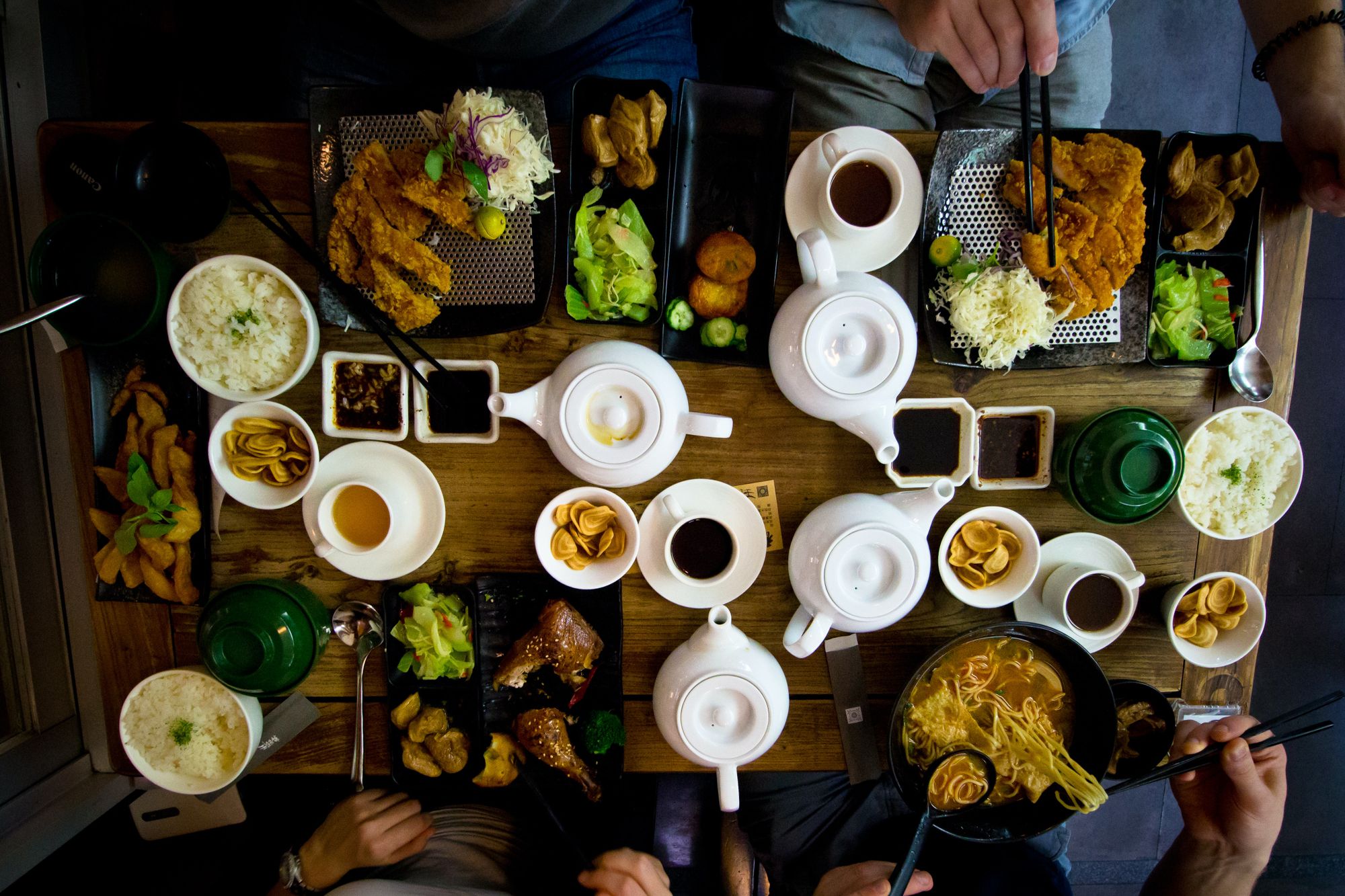 Filipina women are very close to their families. In fact, it's common for a Filipina woman to still live with her family or be very close to her family after she becomes an adult. She's probably extremely close to both her mother and her father, as well as all of her siblings. Filipina women value family very highly and look forward to building their own families with similarly strong family ties and values.
The extended family is important to the Filipino culture, and families frequently gather to celebrate any significant life events, from baptisms to birthdays to holidays. Don't be surprised if she tells her family all about her relationship early on. Filipina women love to talk and share ideas, thoughts, and feelings. She will probably tell her family all about anybody she's dating and how wonderful he is.
The first time her suitor meets her family, they'll probably be very welcoming, and it will become apparent that they already know quite a bit about him. It's important to respect her family, especially her parents, and never insult a family member. Treating her mother with a high level of respect will endear anybody to her and her family. A Filipina woman is probably going to be close to her mother, so winning the affection of her mother is a big help for a man in a relationship with a Filipina.
When dating a Filipina, be assured that her family will welcome you with open arms as long as you treat her well and with respect. Don't date a Filipina if you're not ready for an instant extended family.
You Won't Honor Her Religious Values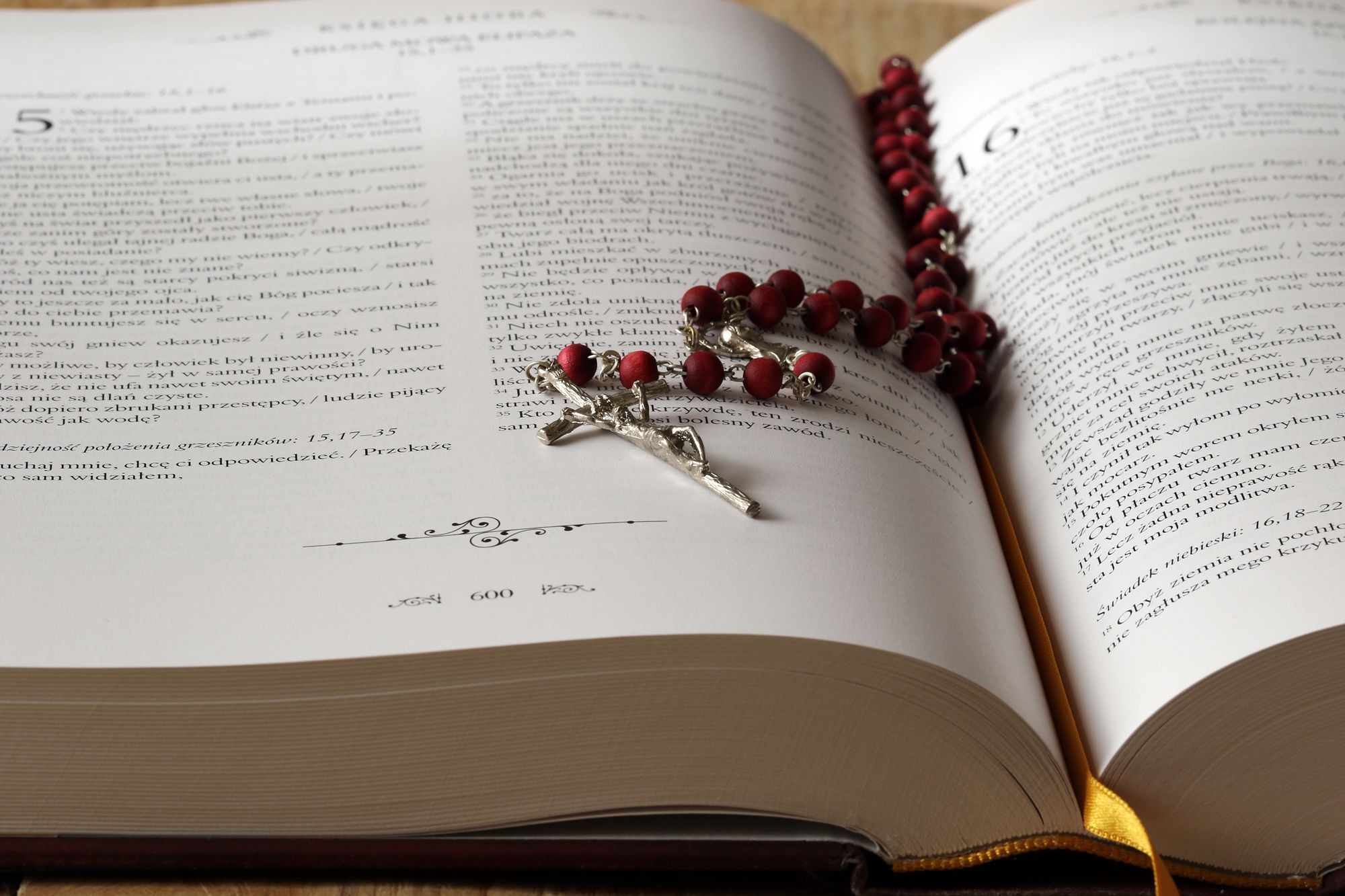 Many of the beautiful Filipinas on Christian Filipina are Catholics and Christians. They have strong beliefs, and their religion is very important to them. Catholic Filipinas might regularly attend mass on Sunday and celebrate Catholic holidays. Although loyal to her religion, she isn't likely to try to convert anybody she's dating. However, she wants to be able to follow her beliefs and practices no matter what her partner practices. Her religious beliefs are a core part of her upbringing and who she is. Respecting her religion and what she believes will make her feel loved and comfortable in her faith.
The Philippines is a very conservative country in general, and most citizens observe Catholic holidays and participate in frequent church activities. They may wear crosses or other religious jewelry or adornments. Sharing similar religious perspectives may make a relationship with a Filipina more significant because attending services together and developing a shared spiritual bond can deepen and add meaning to the relationship. But even if partners aren't the same religion, the most important thing is to honor her religion and let her worship in her desired fashion. Don't date a Filipina if you won't honor her religious values.
You're a Jerk (Not a Gentleman)
Filipina women are usually raised with very strong conservative values and are taught etiquette from a young age. They're respectful and have excellent manners, and they expect the same from others. They expect to be treated respectfully and kindly. It's important to remember that they likely were raised rather conservatively and may not be comfortable with public displays of affection, like kissing in public. Being a gentleman means respecting her, but it also means respecting her choices, her cultural traditions, and her values, such as her religion.
Usually, holding hands or offering an arm to her is an acceptable gesture for couples when they're dating, but a Filipina may be uncomfortable with more elaborate displays of affection in public. Traditionally, in Filipino culture, men start the courtship and guide the relationship. As the relationship develops, be aware of her reaction and don't be more affectionate than she's comfortable with.
Remember how important family is? A Filipina woman will be delighted if the man she's dating is proud of her and introduces her to his family and friends. The suitor who genuinely enjoys spending time with her and treating her well is likely to keep her very happy. Don't date a Filipina if you're a jerk instead of a gentleman.
You Have a Bad (or No) Sense of Humor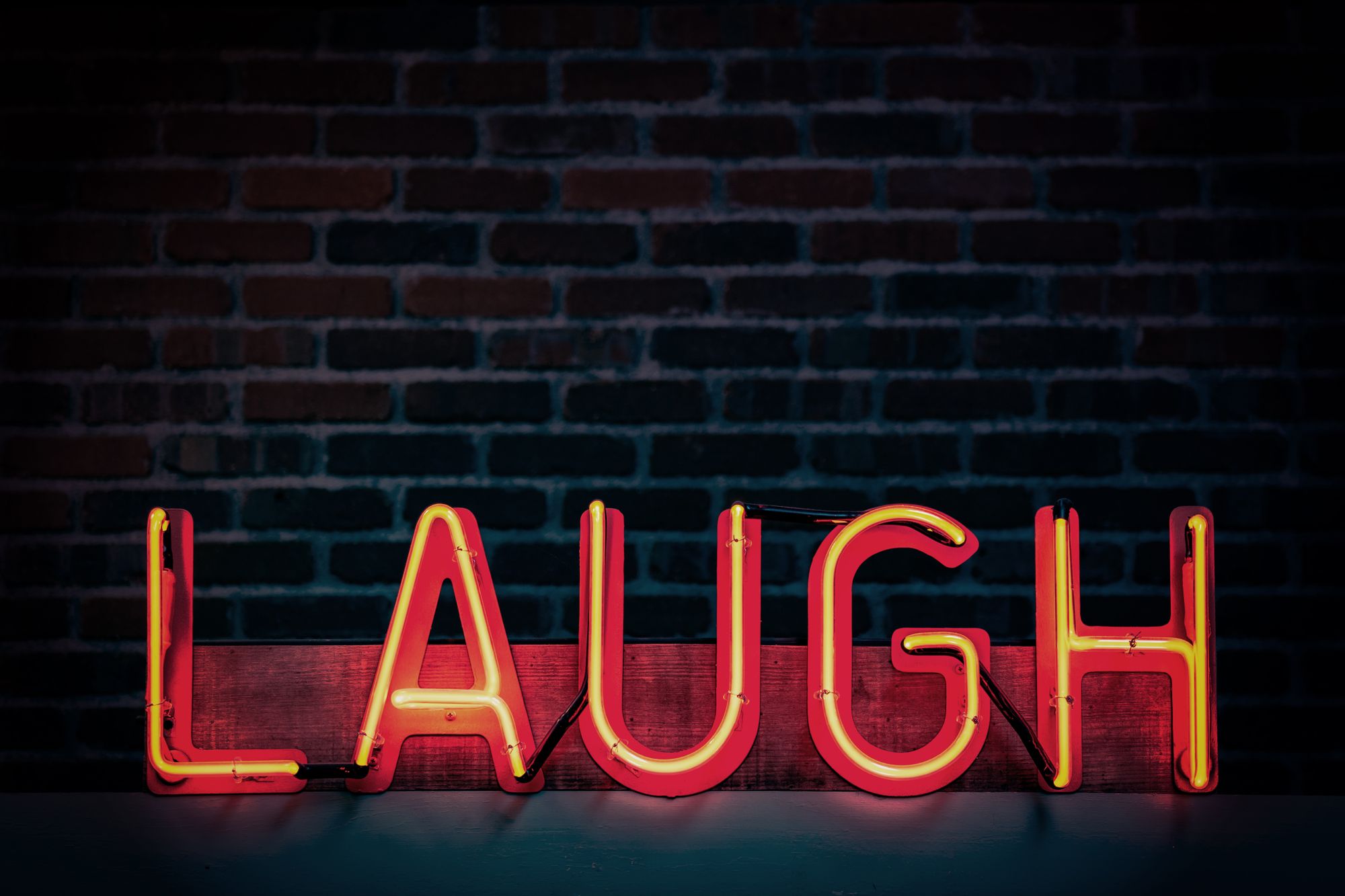 Another thing Filipinas love is to laugh. Men with a dry sense of humor, or none at all, might have a hard time connecting with this playful and easily amused type of woman. Filipinas see beauty and joy in the smallest things, from children and pets to those silly quirks they love in their siblings and family members. Most Filipina women are playful and love living life to the fullest. Their bubbly personalities are contagious and they tend to spread their joy to their friends and romantic partners.
Spending time with a cheerful Filipina woman will probably make a person laugh more than usual. Finding date ideas that are fun and add an element of silliness or humor can keep the relationship lively and energetic. For men who are ready to share laughter and enjoyment in the simple pleasures of life, a Filipina can definitely help create that experience. Don't date a Filipina if you don't have a sense of humor.
You Don't Enjoy Travel
Filipina women love to travel. They're excellent travel companions and most also love adventure. Their easygoing and enjoyable nature makes traveling with Filipina women exciting and fun, no matter the destination. Whether on a family vacation, a romantic getaway, or a business trip, a Filipina woman can be an enjoyable travel partner and can help make any trip delightful. She'll enjoy seeing different sites, pointing out things that were missed, and getting her partner to sample exotic local foods with her. Overall, she will make any trip or vacation even better.
If a Filipina woman has family living in the Philippines, she'll enjoy visiting them as often as possible. Try to plan holidays and trips where she can visit her family and relatives. Even if it's not possible to visit frequently, it's important to help her keep those family connections strong. Traveling to the Philippines on an economy flight can cost $1,500 to $2,300 per person, and it's sometimes possible to find special rates or discounts. The Philippines is a wonderful country to visit, and it's worth considering a trip to meet her extended family.
A close-knit, loving family is one of the strongest values of Filipinas. Whether visiting her family in the U.S. or in the Philippines, vacationing around the country, or visiting other exotic lands, a Filipina woman usually enjoys traveling. Don't date a Filipina if you don't enjoy traveling.
You Don't Respect and Appreciate Her Culture
It might be helpful to learn about the Philippine culture and traditions when dating a Filipina. Generally, Filipinos are conservative, polite, and very welcoming, but the culture can be extremely different from Western culture. Filipino people are friendly, kind, hospitable, and have strong family values. They're usually very loyal and generous.
Filipina women have patriotic pride, and respecting their culture and learning about it can improve a relationship with them. Her family and relatives will appreciate her partner taking an interest in learning more about her history and heritage. Don't date a Filipina if you don't respect and appreciate her culture.
You Want To Keep Your Social Circle Small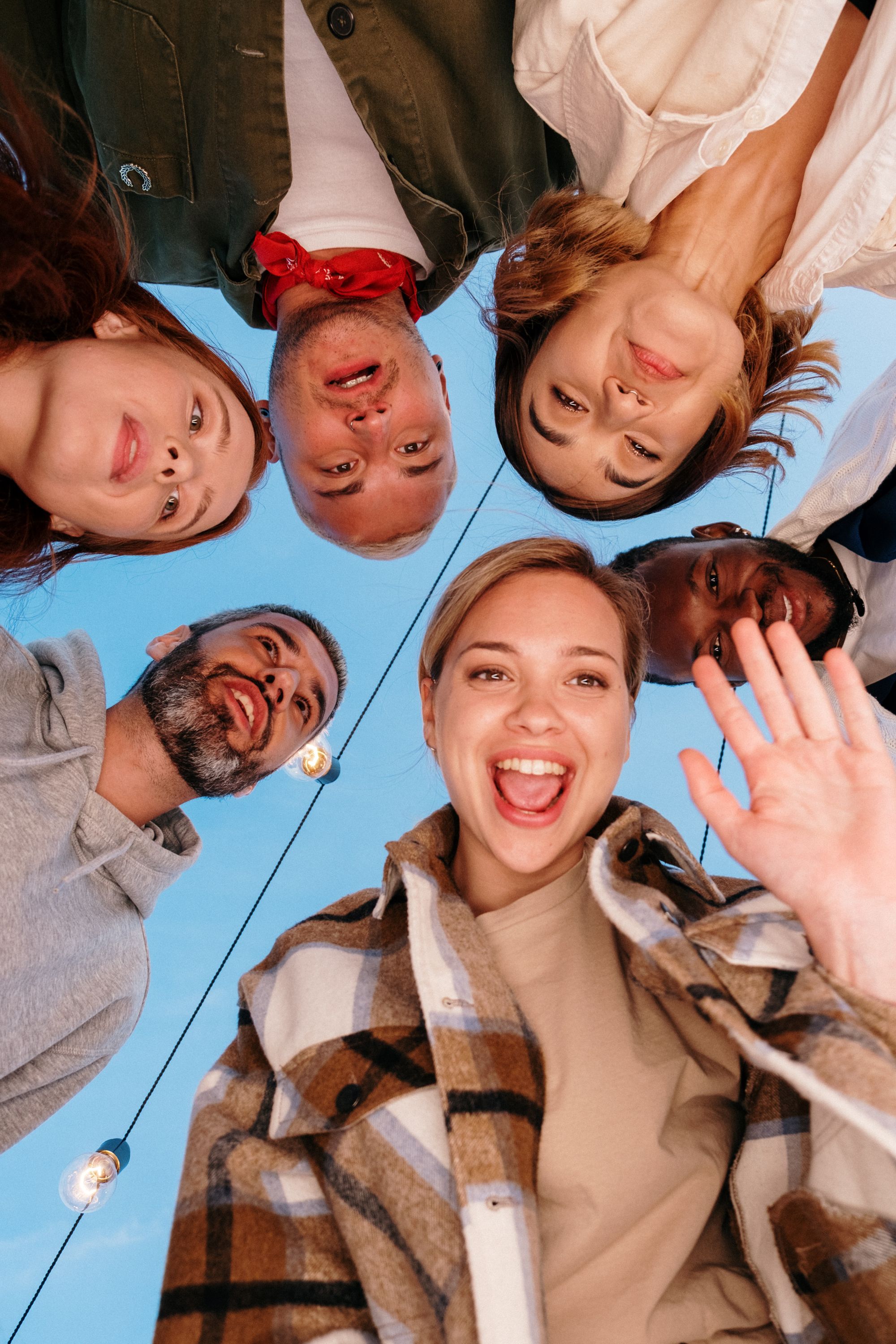 Along with being close to her family, a Filipina is likely to have a large circle of great friends whom she wants to see as frequently as possible. Their fun-loving, social spirits enable them to sustain many friendships and hang out in large groups. Anybody dating a Filipina is likely to be included in invitations to gatherings with large groups of people. For introverts who aren't comfortable in social situations, Filipina women are understanding and can help them become more relaxed and open. She likes to include her friends, and she may be surrounded by them frequently, even when on a date with her partner.
Being resistant to being social might cause a rift in a relationship. She'll want to include her man, but she'll also want to include her friends in her social activities. It'll be important to her that her partner likes her friends. It'll be very helpful if he gets along well with her friends and treats them with respect. Don't date a Filipina if you want to keep your social circle small.
You're Not up for a Challenging Conversation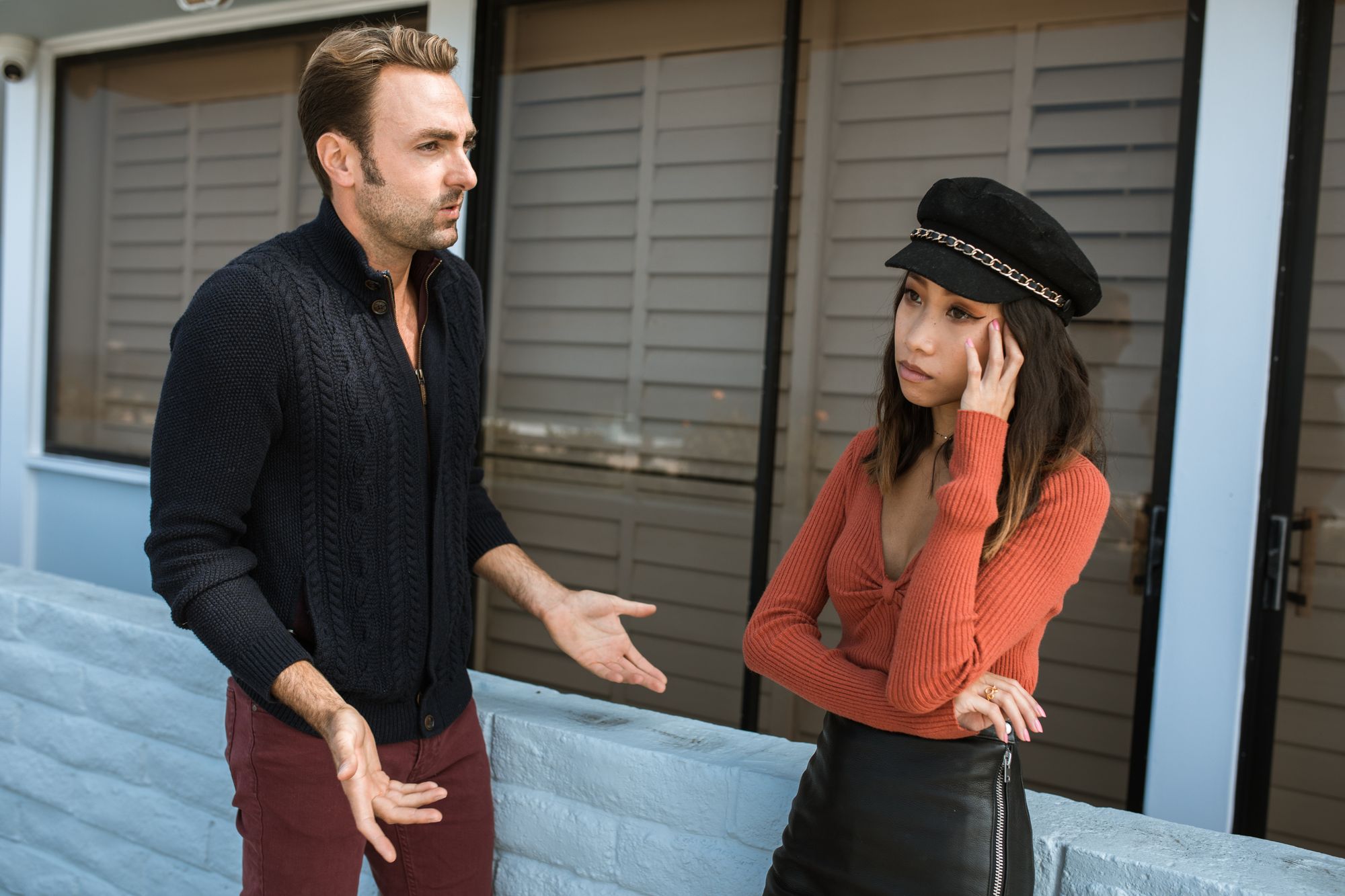 Whether or not they have a college education, Filipina women are intelligent and clever. They're alert and attentive and able to learn new things very quickly. Filipinas are naturally resourceful and can solve problems in a quick, creative manner. They're adaptable and able to adjust to new or unexpected circumstances. This dynamic Filipina woman isn't going to be a dull conversant. Her wits, humor, and intelligence will turn up in every conversation she has.
The Filipina's feisty nature might also make the conversation more interesting. She won't be a wallflower who agrees with everything someone says. Instead, she'll prove to be a charming woman with personality, opinions, and the ability to make herself clear. She'll be able and willing to talk about practically anything, and her partner might have a problem keeping up with her. Don't date a Filipina if you're not up for a challenging conversation.
You Don't Like Attention
Filipina women enjoy talking, they enjoy sharing, and they enjoy companionship. She'll want to share her day and her experiences with her partner, and she'll want him to do the same. She'll lavish him with attention and take excellent care of him. She may reach out to her partner during the day to check in and see how his day is going. It might feel unusual at first, but a Filipina enjoys taking excellent care of her partner and she'll do everything she can to make him feel special and cared for. Don't date a Filipina if you don't want attention.
You're Not Going To Get Her Pasalubong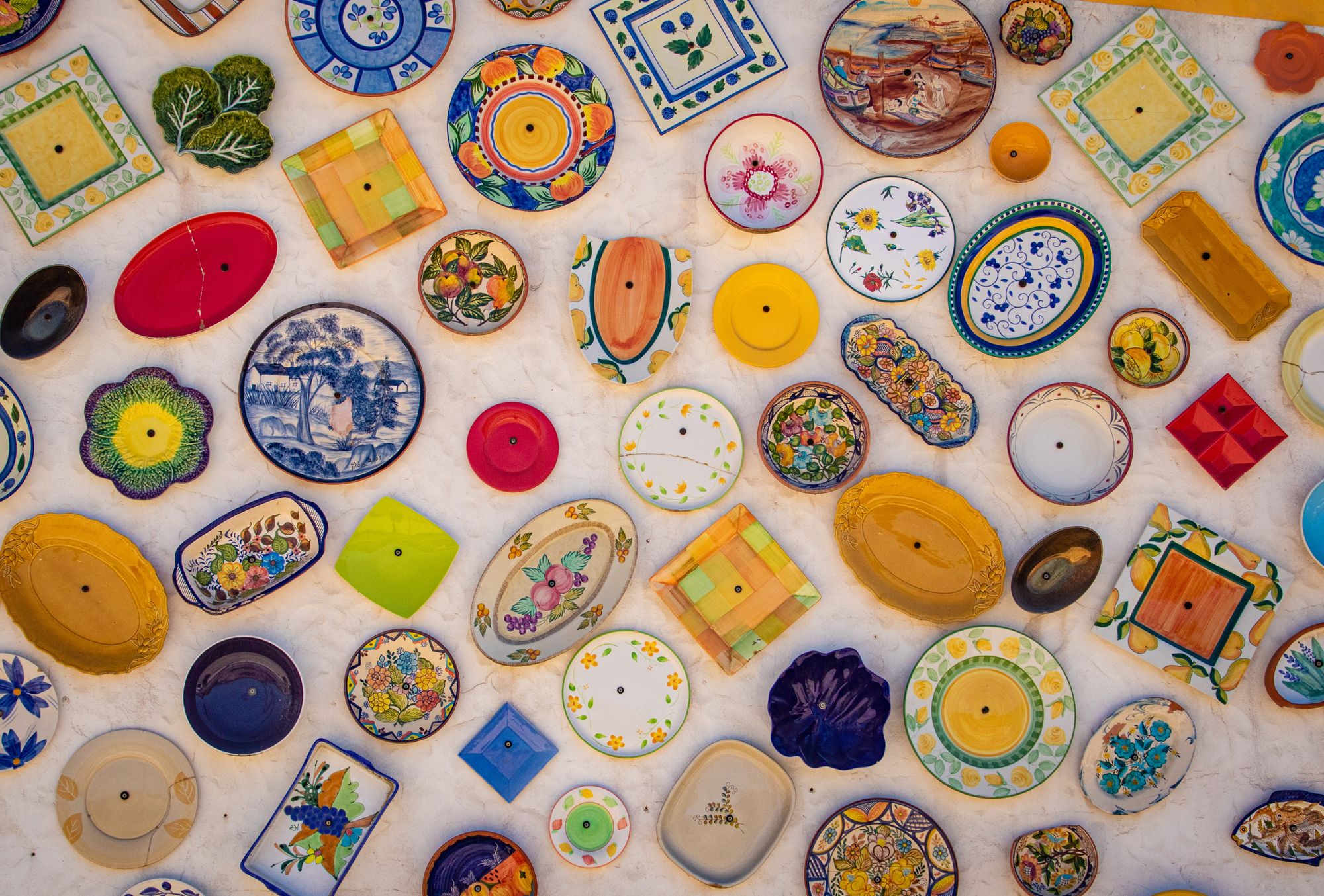 Many Americans probably don't even know what pasalubong is. This is a Filipino term for small gifts or souvenirs travelers bring home from a trip to their family. This gift simply is a reminder that the traveler missed those back home while they were away. Traditionally, pasalubong consists of regional delicacies like pastries or sweets. When a Filipino travels, they always bring back pasalubong to family and friends at home. An exotic example of this type of gift is a balikbayan box, which is a box filled with gifts from another country.
Whenever a Filipina goes somewhere without her partner, she's likely to bring back a souvenir like a treat such as biscuits or breads, but pasalubong can also be standard souvenir items like a T-shirt or a keychain. When dating a Filipina, it's a wonderful gesture if her partner brings home pasalubong every time he goes on a trip. This is a sure way to make her feel special and cared for in her own cultural tradition. Don't date a Filipina if you're not going to get her pasalubong.
You're a Scrooge
Men who are cranky and stingy probably won't be a good match for a Filipina. In addition to being fun-loving and feisty, Filipina women are extremely giving and generous. Hardworking Filipinas make up over 50% of overseas Filipino workers, often in domestic work or health care, and they always prioritize the financial and emotional needs of their families. It's important to understand that helping her family will always be important to a Filipina, and she's going to do whatever she can to help them out.
When dating a Filipina, accept that she's going to be shopping for gifts for family, and probably even friends as well. In fact, buying her mother or family a small gift or token of appreciation may make her appreciate her partner more.
Filipina women with family living in the Philippines enjoy sending them packages full of items like soaps, shampoos, lotions, and other useful products that aren't easily available in the Philippines. They want to share their happiness and abundance with those they love, and it boosts their own happiness to make others happy. The more giving, generous, and caring their partner is, the more attractive he'll be to his Filipina partner. Don't date a Filipina if you're a scrooge.
You Don't Like Food
Food is a central theme to any social gathering in a Filipina woman's world. Even children can cook in the Philipinnes, and when dating a Filipina it's highly likely she's going to be a better cook than her man. She'll also be wonderful at making decisions on choosing what restaurants to go to, and she won't ever be wrong in this case. Filipinas enjoy many different types of food and have excellent taste. A man will never go hungry in a relationship with a Filipina, and his culinary skills might even improve.
When dating a Filipina, there are some wonderful Filipino foods to enjoy that are distinctively different from American meals. Pochero is a tomato-based dish that includes meat and vegetables. Tinolang manok or chicken tinola is a popular lunch and dinner meal in the Philippines. It consists of a ginger and onion soup with chicken, served with rice. For feasts and special occasions, a Filipino family will serve lechon, which is a whole roasted pig that makes a stunning centerpiece before being carved into delicious, crispy, juicy morsels.
Whether eating at home or dining out, food is likely to be central to a relationship when dating a Filipina. From large social meals to more casual and intimate meals, delicious food (and lots of it) will be involved. Don't date a Filipina if you don't like food.
You're Unromantic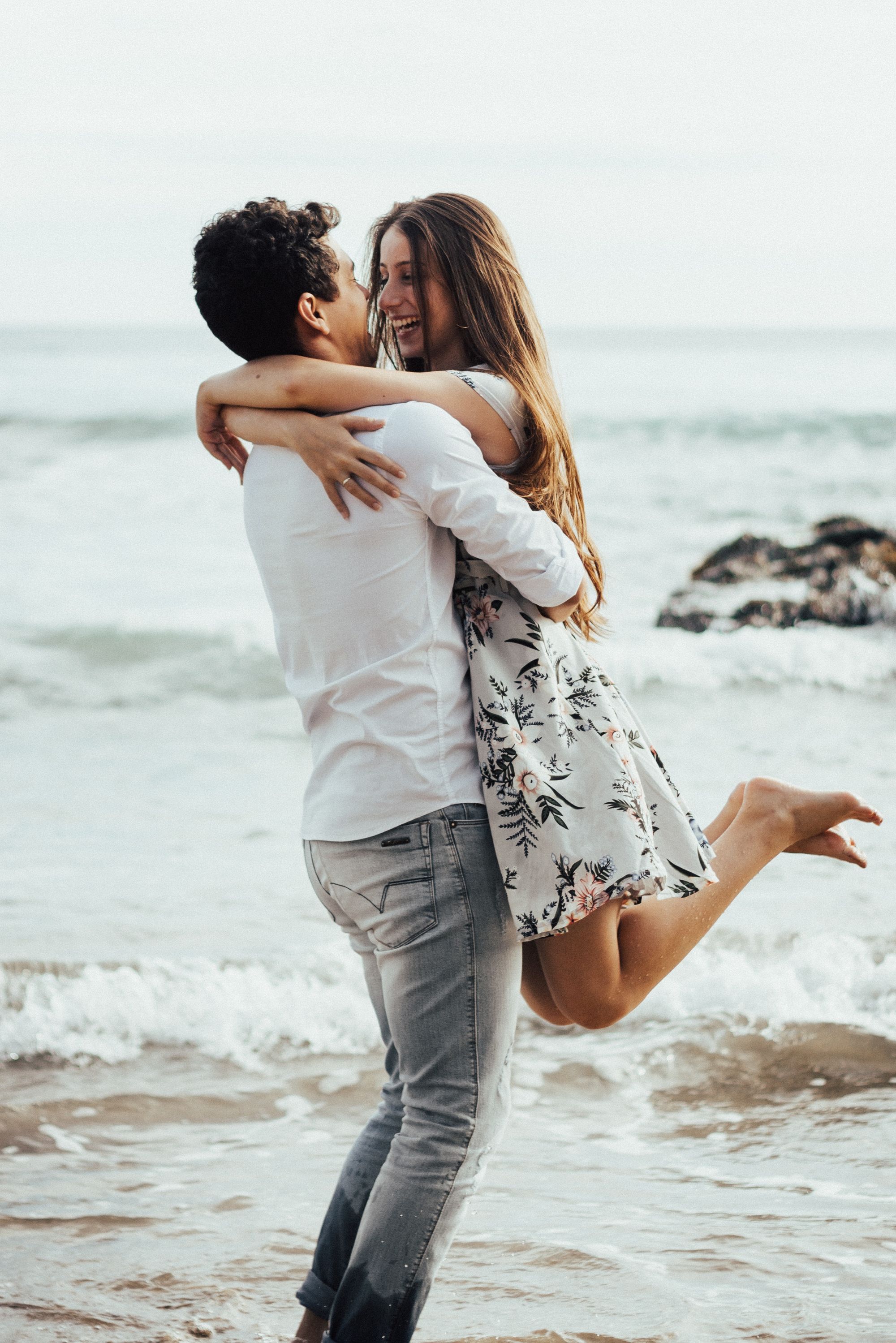 Many Filipinas are hopeless romantics. Don't worry, she's not going to expect flowers and candlelit dinners every night. But when dating a Filipina, she definitely will fall for romantic gestures like those. However, tiny romantic gestures work too. If her partner sends text messages letting her know he's thinking about her, keeps in touch through the day, and brings her favorite ice cream home from the store, this can make her feel appreciated. The more romantic a man can be, the more he'll melt her heart.
Spending a night watching a romantic movie together can be a terrific date night. Add a meal with the movie to really make a positive impact. You don't have to be a hopeless romantic, even if she is one, but if you're unromantic, don't date a Filipina.
You Avoid Karaoke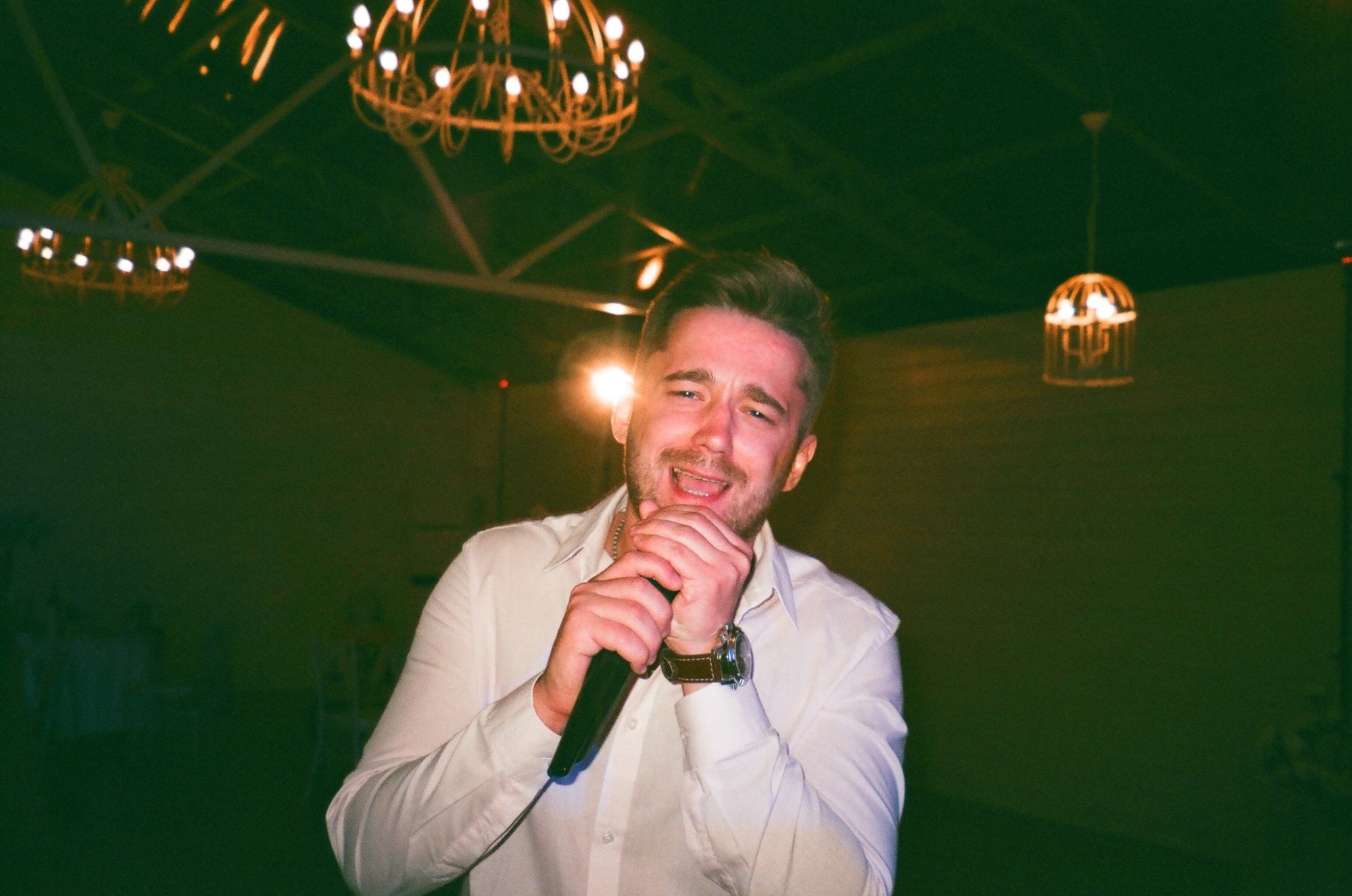 Men who enjoy singing might have fun dating a Filipina. Not only do many Filipina women enjoy singing, they usually are very fond of karaoke. This is a popular activity at parties and gatherings, and this cheerful culture gets even happier when they're belting out the tunes. They enjoy letting off steam and stress by singing, and singing in groups of people makes this even more enjoyable.
Many Filipino families own a karaoke machine, and this is a popular pastime in the Philippines. A Filipina likes singing, but she'll think it's even more fun if her partner sings too — even if he doesn't usually sing karaoke. They're not expecting him to try out for a talent contest, they just want him to enjoy himself and share in the fun. Don't date a Filipina if you avoid karaoke.
You're Looking for a High-Maintenance Partner
Besides family and God, Filipinas value simplicity. They adore the simple pleasures of life, and a basket of flowers will be appreciated just as much as a luxurious purse — maybe even more. The Filipina treats her partner well, and in return, she just wants to feel special and appreciated. Simple gestures are enough to satisfy a Filipina, so even the smallest of efforts is enough to make her feel noticed and loved. They delight in the simple, fundamental joys of life.
They're usually not materialistic and are used to getting by with very little. She enjoys a man's presence more than his presents. (But lavishing her with presents is still a sweet gesture.) They crave his attention, his time, and his companionship. Filipina women generally are easy to please, appreciate simplicity, and enjoy helping make other people happy too. Don't date a Filipina if you're looking for a high-maintenance partner.
There are many benefits for men who want to date a Filipina woman. Filipinas are generally loving, loyal, and considerate. But it's important to know a little bit more about the culture and traditions of a Filipina woman before getting involved in a relationship. Understanding how important her friends and family are to her, the deep belief and bond she has with her religion, and how to treat her so she feels respected and adored can add to a successful relationship with a Filipina.

DISCLAIMER:
This website is designed to assist users in making confident online decisions. It contains information about a variety of products and services.Some details, such as advertisements and special offers are provided by our partners. These offers vary and can change at any time and we may earn a small commission if you subscribe to or purchase something from our partners.Although the information shared on MarriageVisaHelper.com is based on extensive research, it does not constitute professional or legal advice. It should not be considered as such.